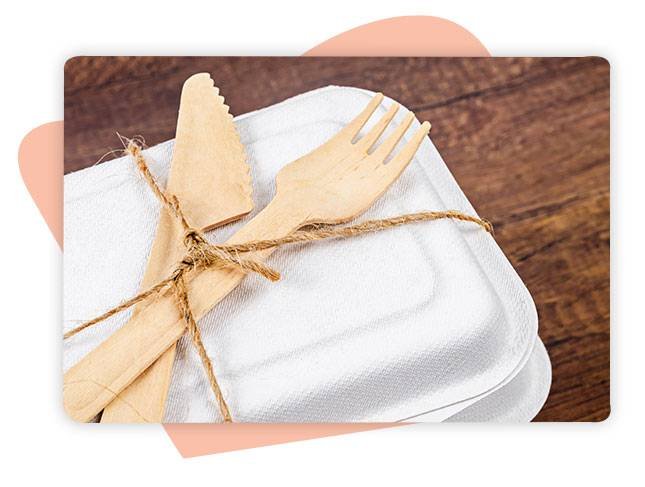 Cutlery plays an important role in part of a guest's experience of your food. We supply High Grade Eco Friendly Cutlery including Forks, Knives & Spoons made from Compostable & Biodegradable Materials for Takeout Packaging.
Types Of Cutlery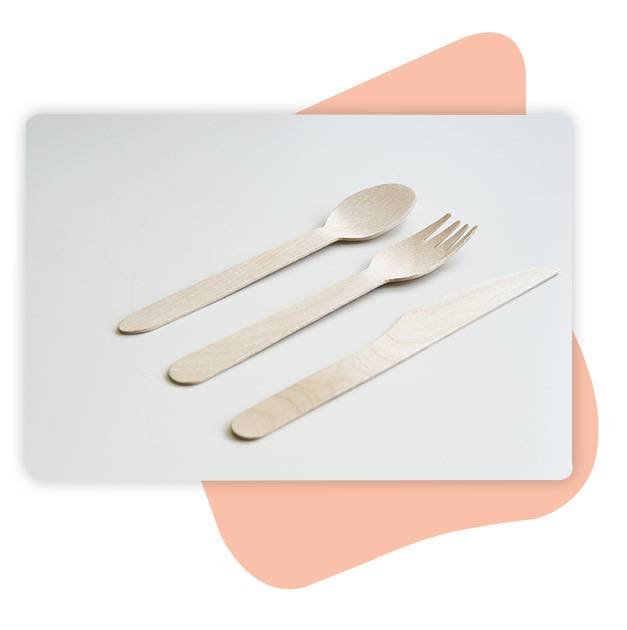 Why Eco Friendly Cutlery?
Decrease Waste: Cutlery is one of the most wasted single-use plastic items and deservers an eco friendly alternative for every industry using them.
Increase Efficiency: With Kit and Individually Packed options, companies can now select need based eco friendly cutlery to their food application instead of wasting a spoon and a knife where you only need a fork.
Value for Money: Our Eco Friendly Cutlery options come remarkably close to traditional plastic options.
Same Strength & Tenacity: Compostable PLA (Poly Lactic Acid), Compostable Cornstarch and Biodegradable Birchwood are some of the materials used in Eco Friendly Cutlery which offer the same strength as conventional plastic cutlery.
Get A Quote
Get pricing and additional information on Eco Friendly Cutlery