Discover Canada Brown, your go-to source for eco-friendly custom label solutions. We take great pride in our established presence across Canada and the USA, offering national distribution to meet your packaging material needs efficiently and affordably.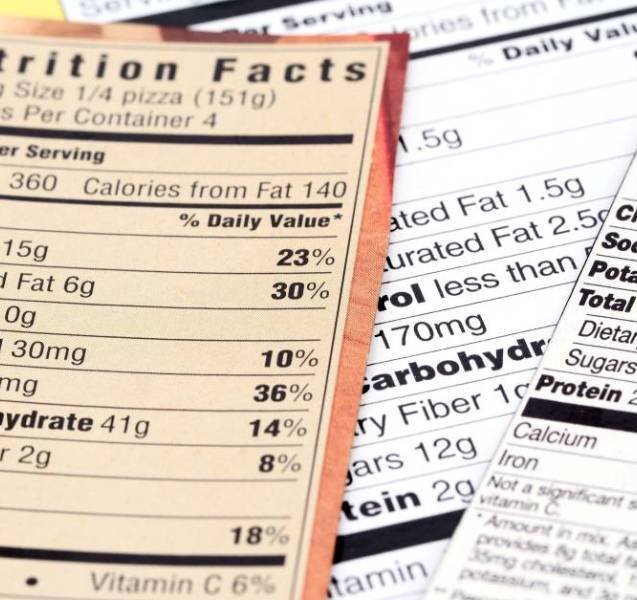 Our Custom Printed Labels
Canada Brown offers an array of custom printed labels and custom stickers, too, all designed to suit your specific requirements. You can choose the same size throughout, shape, and design, ensuring your labels align perfectly with your brand's identity.
Types of Customized Labels

At Canada Brown, we believe in transparency and providing you with all the information you need to make the right choices for creating your custom labels.
Let's explore the broad spectrum of label categories offered online by our competitors, and then we'll showcase how we set ourselves apart with our exceptional custom label offerings.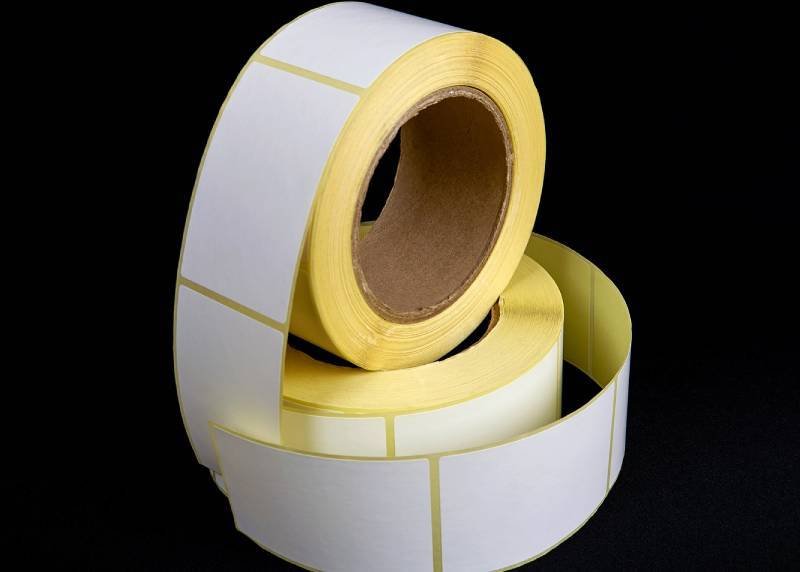 Paper Labels
Standard Labels: These labels are not only cost-effective but also highly customizable, making them suitable for a variety of applications.
Specialty Labels: We offer a range of specialty papers, including kraft, matte, and glossy finishes, to give your labels a unique touch.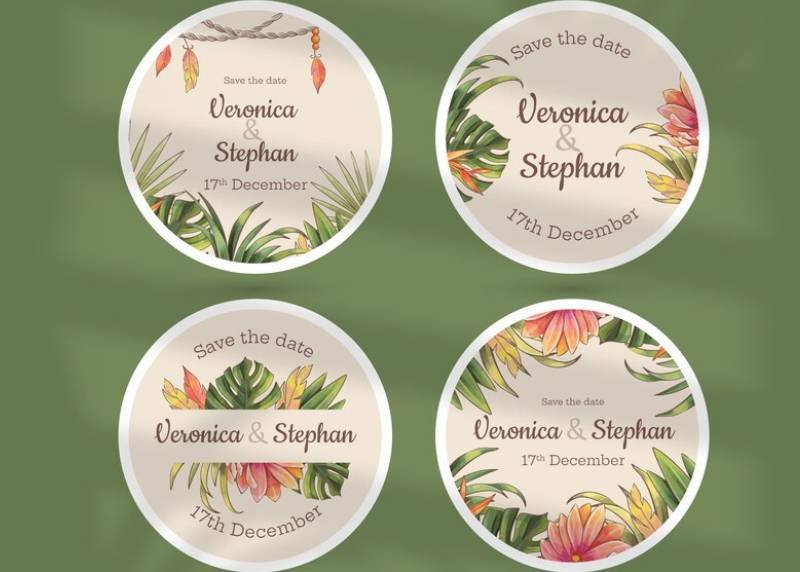 Vinyl Labels
Waterproof Labels: Ideal for products that may come into contact with moisture, our waterproof vinyl labels ensure your branding remains intact.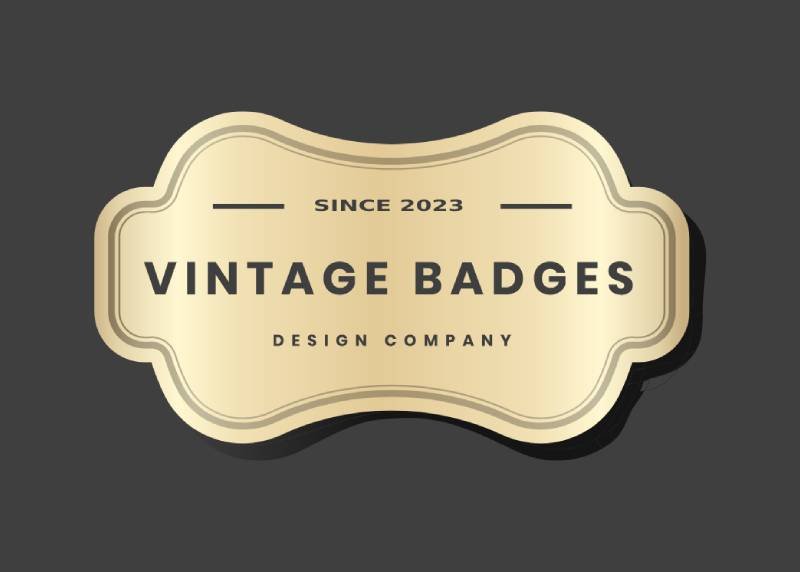 Foil Labels
Metallic Labels: Add a touch of elegance to your product packaging with our metallic foil labels, available in various striking colors.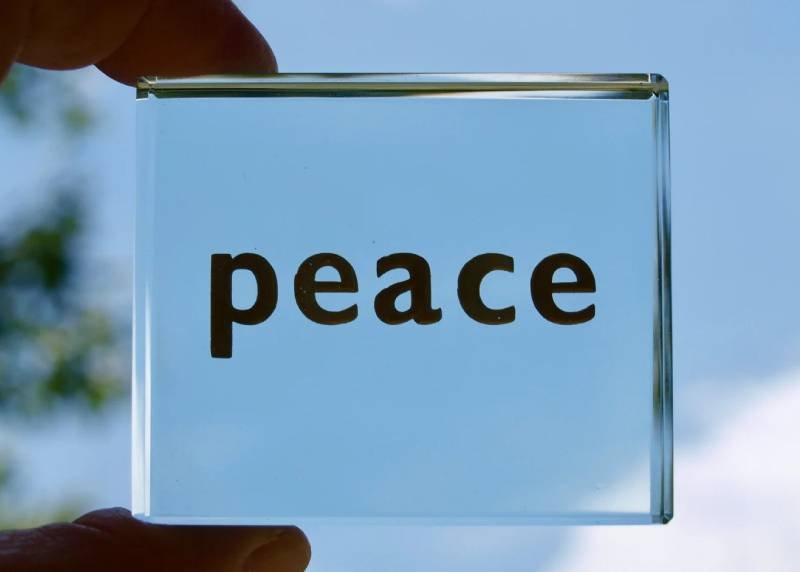 Clear Labels
Standard Labels: These labels are not only cost-effective but also highly customizable, making them suitable for a variety of applications.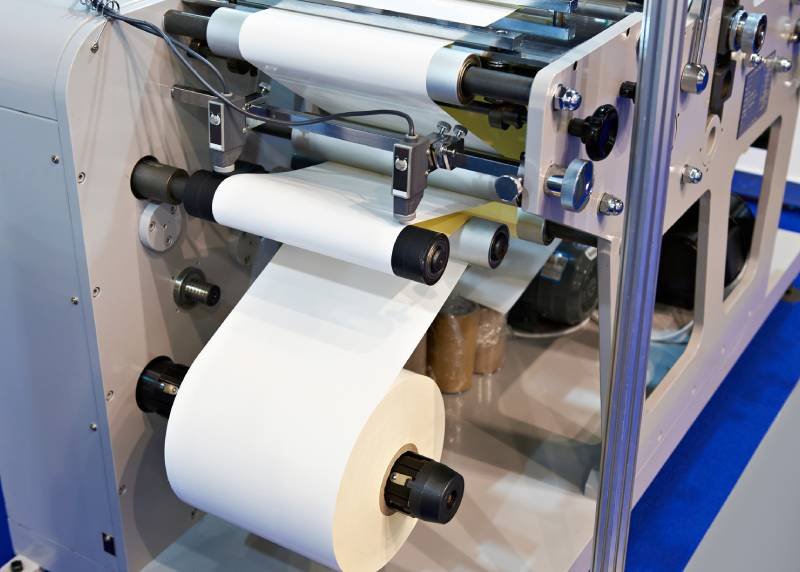 Custom Shapes and Sizes
Die-Cut Labels: Take control of the shape and size of your labels with our die-cut labels that match your unique design.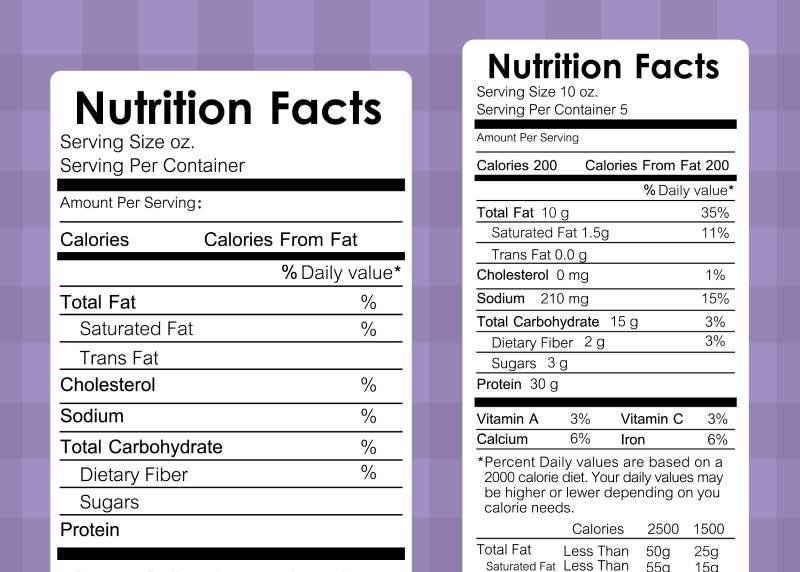 Product-Specific Labels
Food Labels: Safe and FDA-compliant labels for food products with customizable designs to make your packaging stand out.
Beverage Labels: Custom labels for beverages, perfect for branding your drinks with style.
Health and Beauty Labels: Create labels that reflect the beauty and health industry's high standards.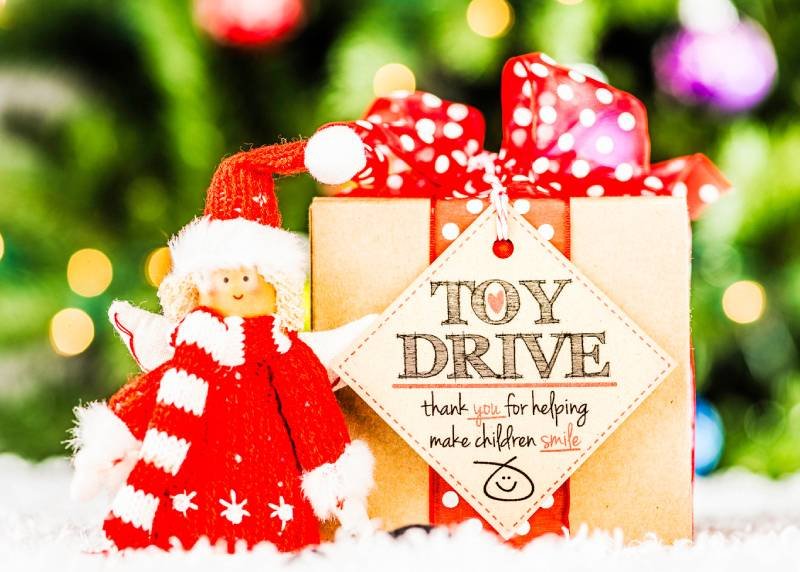 Promotional Labels
Coupon Labels: Enhance your marketing efforts with promotional coupon labels that engage your customers.
Limited Edition Labels: Create a sense of exclusivity with limited edition labels for your products.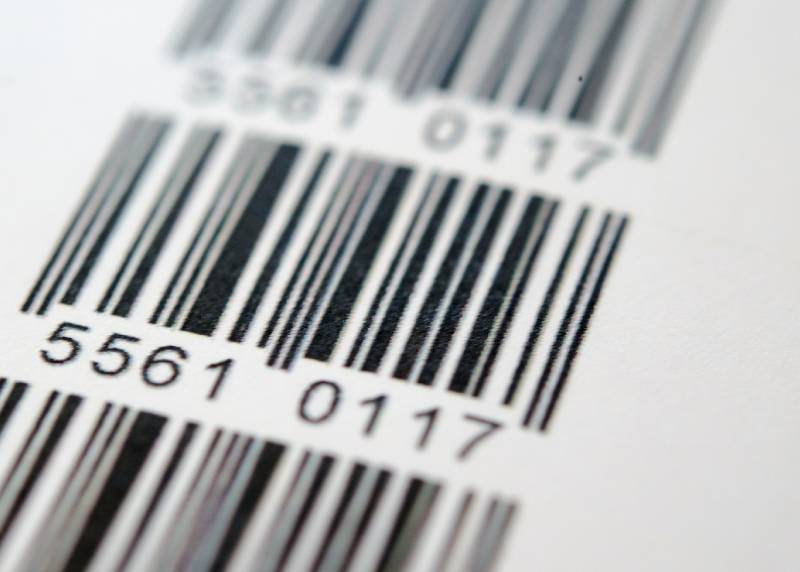 Barcode and QR Code Labels
Inventory and Tracking Labels: Stay organized and efficient with our custom barcode and QR code labels for inventory management.
These are just a few examples of the custom labels we offer at Canada Brown. While we recognize the diversity of label types available in the market, we take pride in our ability to provide high-quality brands tailored to your needs.
Request a Quote
Choose Canada Brown for high-quality, sustainable custom labels and ink colors that make a difference for your store and brand.
Get a Custom Label Quote within 1 business day
Benefits of Custom Labels

Custom labels offer many tangible advantages for businesses that extend beyond a mere label on a product or website.
Here at Canada Brown, we understand the importance of these benefits and how they can make a significant difference for your brand and business days. Let's delve deeper into the advantages of custom labels:

Brand Identity Reinforcement
With custom labels, you can align your product's packaging with your brand identity. This consistent representation instills brand recognition and trust in your customers, which is crucial for long-term success.

Unique Differentiation
Your products deserve to stand out in the market. Custom labels allow you to create distinct, eye-catching designs that distinguish you from competitors. This uniqueness can be a decisive factor in attracting and retaining customers.
Tailored Messaging
The text and imagery on your labels can convey specific messages that resonate with your target audience. Personalized labels enable you to craft statements that reflect your brand values, product features, and any special promotions, which can significantly impact consumer behavior.

Versatility
Custom labels offer the flexibility to adapt to various products within your portfolio. You can maintain consistency in branding while customizing labels for different product lines, sizes, and types, catering to diverse market needs.

Compliance and Information
Depending on your industry, there might be specific regulations and product information requirements. Custom labels allow you to include essential data, barcodes, ingredient lists, and compliance details without sacrificing design or branding.
Enhanced Product Presentation
Custom labels enhance the overall presentation of your products. A well-designed label can make even a standard item look premium and appealing, which can drive customer interest and increase sales.

Marketing Opportunities
Labels are a versatile marketing tool. Utilize them to promote your brand, introduce new products, cross-sell related items, or run promotional campaigns, all on the same packaging.

Aesthetic Appeal
The visual appeal of your product packaging can directly influence consumer decisions. Custom labels enable you to create aesthetically pleasing, visually striking designs that captivate your target audience.

Professionalism
Professionally designed custom labels communicate a sense of professionalism and attention to detail. It can bolster consumer confidence and contribute to a favorable brand image.
Competitive Edge
In a competitive market, the ability to offer custom-labeled products can be a crucial differentiator. It shows that you invest in quality and customer satisfaction, which can help you gain an edge over businesses with generic labeling.

Customer Engagement
Engaging and interactive labels can provide a unique customer experience. QR codes or other interactive elements can connect customers to digital content, promotions, or additional product information.

Seasonal Adaptability
Custom labels can be easily adapted to seasonal changes, events, or holidays, allowing you to keep your product packaging fresh and relevant.
Why Choose Canada Brown?
Canada Brown offers compelling reasons to make us your preferred partner for printing custom labels.

Eco-Friendly Use
Join us in sustainability by choosing our eco-friendly logo or custom shipping labels, contributing to your company's environmental responsibility.
Diverse Materials
Please select from our extensive range of materials to ensure your labels and the cards you print out are visually striking and functionally effective.

Competitive Pricing Advantage
We take your budget and price seriously. Benefit from our competitive pricing that has low prices but doesn't compromise on label quality.

Quick Turnaround
Our commitment to accessible checkout and full shopping and speedy order processing and delivery ensures your labels reach you when needed.

Quality Assurance
Discover the rigorous quality control measures we employ to ensure your labels meet the highest standards.
Customer Testimonials
Hear firsthand from our satisfied clients about their experiences with Canada Brown's custom labels and services.
"Canada Brown's custom labels have transformed the packaging of our cosmetics. Their quality and customization options have been pivotal in maintaining our brand image while adapting to different product lines. Their quick turnaround and competitive pricing are unbeatable."
"Canada Brown's accuracy, flexibility, and eco-friendly options have been invaluable for our food distribution business. Their competitive pricing and commitment to quality make them our top choice for custom labels."
Frequently Asked Questions
What are custom roll labels, and how are they different from personalized labels?
Custom roll labels meet your unique specifications, including size, shape, and design, and are typically sold in a roll format for easy application. Personalized labels usually refer to labels with individualized text or images, often on pre-designed templates.
Can I create custom labels for my business using your service?
Yes, you can create custom labels for your business. We offer a range of options for customizing label materials, sizes, and designs to suit your branding needs.
What is the difference between custom sticker labels and personalized sticker labels?
These terms are often used interchangeably with label stickers. Both refer to labels that can be with your specific details and designs.
Can I include my logo on custom labels?
Absolutely! You can incorporate your own logo into the label design, giving your products a professional and branded look.
Do you offer label applicators for roll labels?
While we primarily focus on producing custom labels, we can recommend label applicators for your specific needs. Most label applicators are compatible with our roll labels.
What label materials are available for customization?
We offer a range of label materials, including white film, which is perfect for fast, durable, and weather-resistant labels, as well as options suitable for various product types.
Can I order a custom quantity of labels or higher quantities, or are there minimum order requirements?
We provide the flexibility to ship and order supplies in the quantity that suits your needs. Minimum order requirements do not restrict you.
What type of adhesive is on your labels?
Our labels and stickers have a permanent adhesive, ensuring they adhere securely to your products.
Can I write on the labels with a permanent marker?
Yes, our labels are compatible with permanent markers, allowing you time to add additional information or mark them as needed.
How can I ensure high print quality on my custom labels?
We use advanced printing technology to deliver top-notch print quality. Ensure your design files are of high resolution for the best results at printing time.
What label type is suitable for my product?
The label type depends on your product and its packaging. We can help you choose the suitable label material and design to meet your product's unique requirements.
Can you help me with product labels for my business?
Yes, we specialize in custom labels suitable for various products. Contact us to discuss your specific needs and receive tailored solutions in labels stickers.
You may also be interested in