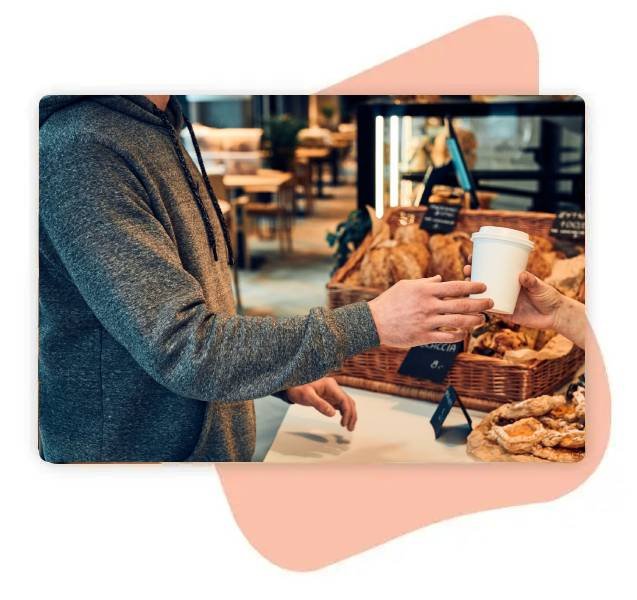 At Canada Brown, we pride ourselves on our expertise in crafting custom paper cups that make a lasting impression.
Our commitment to quality, sustainability, and competitive pricing sets us apart.
Type of Paper Cups
We have a variety of Paper Cup Categories for you to choose from.

Single Wall

Double Wall
Ripple Wall

PE Lined (Recyclable)

PLA Lined (Compostable)
Paper Cup Sizes
We supply every paper cup size from 4 oz (Espresso cups) to 24oz (Movie Theatre Cold Drink cups). Choose sizes which best fit your purpose.

4oz

6oz

7oz

8oz

10oz

12oz

16oz

20oz

24oz
Lid Options
We supply the most popular lids for hot and cold drink paper cups.



Why Choose Canada Brown for Custom Paper Cups


Our Custom Paper Cups

Full-Color Printing
Discover the versatility of our custom paper cups. We offer various sizes and categories for customization, including full-color printing.

Quality and Sustainability
Our commitment to quality materials ensures that our paper cups are durable and reliable. Moreover, our emphasis on sustainability means you're making an eco-friendly choice.

Customization Options
We offer a range of design choices, from branding and logos to color schemes, allowing your paper cups to reflect your unique identity.

Materials and Printing
Learn more about the high-quality materials we use to produce our paper cups. Our dedication to excellence is evident in every cup we have.

Pricing and Value
We understand the importance of competitive pricing. Rest assured, our paper cups offer great value for your investment while maintaining exceptional quality standards.
Bulk Ordering
At Canada Brown, we understand that businesses often require custom paper cups in large quantities to meet the demands of their operations. That's why we've streamlined our bulk ordering process to make it effortless for you.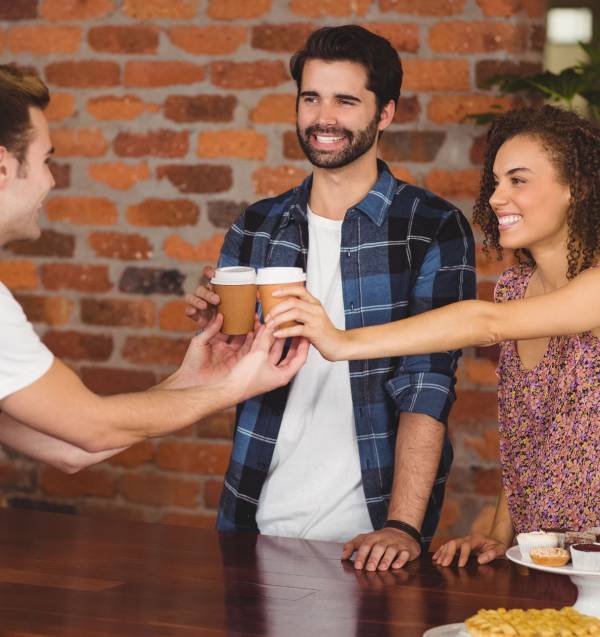 Simplified Ordering Process
Our bulk ordering system is with your convenience in mind. We've eliminated unnecessary complexities and made it easy for you to place large orders. Whether you need a substantial supply for an event, your coffee shop, hotel, or any other business, we've got you covered.
3-Month Free Warehousing
Store your custom paper cups with us for up to three months, adding flexibility and convenience. Discover the benefits of our unique offering:
Flexibility: With free warehousing for three months, enjoy unmatched flexibility and have your custom paper cups on hand when needed.
Cost-Efficiency: Say goodbye to additional storage costs. Our warehousing service saves you money and resources.
Reduced Lead Time: Store your paper cups with us for immediate shipment, reducing lead times and adapting swiftly to changing demands.
Seasonal Convenience: Be prepared for seasonal demand fluctuations stress-free, without storage concerns.
Streamlined Operations: Focus on your core business as we manage inventory. We're your partner every step of the way.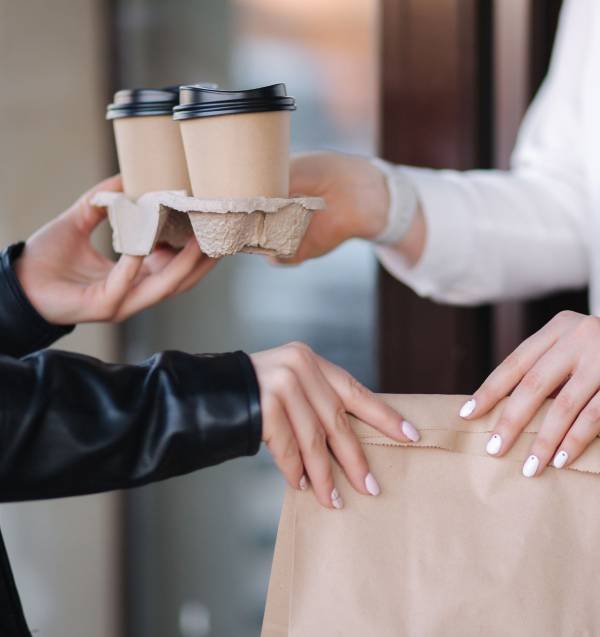 Industries Served
Discover the wide range of businesses and industries that benefit from our custom paper cups:









Customer Testimonials
Listen to what our satisfied clients say about their experience with our custom paper cups.
"Canada Brown's custom paper cups elevated our branding and proved durable, ensuring customer satisfaction. Their free warehousing service streamlined our operations during peak seasons. Highly recommended."
"Canada Brown's eco-friendly custom paper cups aligned with our sustainability values. They met our branding needs and simplified operations with their free warehousing service—a perfect fit for us."
Get a Quote
Ready to elevate your brand with custom paper cups?
Reach out to Canada Brown today for inquiries or to place an order. We're here to assist you every step of the way.
Frequently Asked Questions
What are custom paper cups, and how can they benefit my business?
Custom paper cups are personalized drink containers often used in coffee shops and other businesses. They enhance brand recognition, appeal to customers, and contribute to sustainability.
Can I get printed coffee cups with my branding?
Yes, custom printed cups allow you to showcase your brand on the packaging, promoting brand recognition and creating a unique customer experience.
Do custom coffee cups come in different sizes and styles?
Custom coffee cups come in various sizes and styles, catering to different beverage needs and branding preferences.
Are there eco-friendly options for custom paper cups?
Yes, many custom paper cups are eco-friendly, often made from materials certified by organizations like the Forest Stewardship Council (FSC).
How can custom coffee cups benefit coffee shop owners?
Custom coffee cups offer coffee shop owners a chance to differentiate their brand and create a lasting impression on customers, ultimately driving business growth.
What are coffee sleeves, and can they be customized?
Coffee sleeves insulate and protect hands from hot beverages. Yes, it's customizable with your branding to enhance the overall coffee experience.
How do custom paper cups contribute to sustainability?
Many custom paper cups use sustainable and recyclable materials, making them an environmentally responsible choice for businesses.
Can I order custom plastic cups instead of paper cups?
Yes, you can choose custom plastic cups, but consider the environmental impact and sustainability aspects when selecting.
Do custom cups have a minimum order requirement?
The minimum order requirement for custom cups may vary among suppliers. It's advisable to check with your chosen supplier for specific details.
What's the role of the Forest Stewardship Council (FSC) in custom paper cups?
The FSC ensures that paper products, including cups, come from responsibly managed forests. Choosing FSC-certified cups reflects a commitment to sustainability.
Can I order printed cups for a one-time event or promotion?
Yes, you can order printed cups for specific events or promotions, allowing for short-term branding opportunities.
How long does it take to receive my custom printed cups after ordering?
The production and delivery times for custom printed cups vary depending on the supplier and order size. It's best to inquire with your chosen supplier for specific lead times.
Are there options to customize the design of my printed cups, such as color schemes and logos?
Yes, you can fully customize the design of your printed cups, including color schemes, logos, and other branding elements.
How do custom cups help with brand recognition for my business?
Custom cups serve as a mobile marketing tool, increasing brand recognition as customers carry them outside of your business.
Can I get advice on the best custom cup options for my business?
Many suppliers offer consultation services to help you choose the best custom cup options. It's advisable to discuss your requirements with them.
You may also be interested in