In today's busy life, many people prefer to take their meals to-go or order delivery. In hopes of reducing waste and promoting a healthier environment, business owners are now replacing plastic foam containers with other sustainable to go containers. Between recyclable paper containers and compostable plastic foam ones, there's a sustainable to-go container for every single one of your dishes.
What are To Go Containers?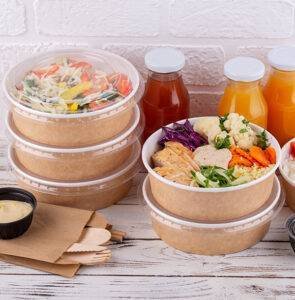 This comprises of all take out containers or boxes which you receive your takeout or food delivery. They come in a selection of many different styles, shapes, sizes, and materials customized to fit every type of food you serve. This huge category includes boxes for whole pies, boxes for cakes, soup bowls, fold-top boxes, bakery boxes, pizza boxes, clamshell containers, and ice cream cups. Each container is created specifically to safely hold all types of food and beverages and deliver them to their destination in the best condition possible.
Since not all restaurants require the same takeout containers, we've divided the article to help each restaurant owner order the type of take-out containers that best matches their needs.
Types of Restaurants
Restaurants offer various types of cuisines, and each cuisine needs certain types of take-out disposables. Here is an overview based on the cuisine:
Chinese, Japanese, & Thai Cuisine
Soups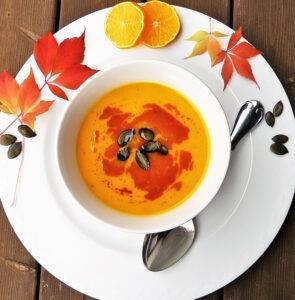 When delivering soups, you need to have reliable disposables that will deliver your soup safely, without leaks and retain temperature as much as possible. They're usually made of kraft paper or compostable plant-based green materials.
Soup containers go well with Wonton soup, Tom Yum soup, and Miso soup.
Noodles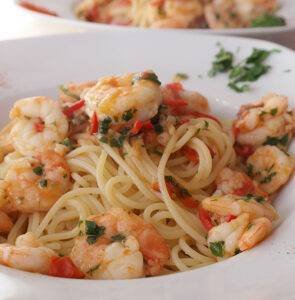 Noodle dishes contain fewer liquids than soups, yet they still need proper, leakproof support to be delivered safely. Deli containers, pails, and paper take-out boxes are the perfect options for maintaining the temperature of your dish and delivering it to your customer in the best condition. All three take-out containers go well with Chow Mein, Guay Teow, and Ramen noodles.
Appetizers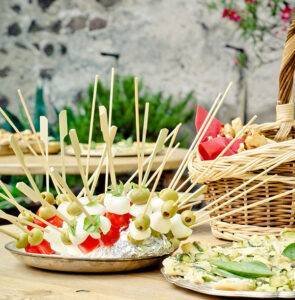 There are various types and styles of appetizer menu items with different requirements for transporting, all of which could be packed in a versatile to-go container, such as a hinged container. Whether your appetizer is drenched in sauce, fried and crispy, hot, or cold, these containers will protect your dish until it's safely delivered to your customer.
Rice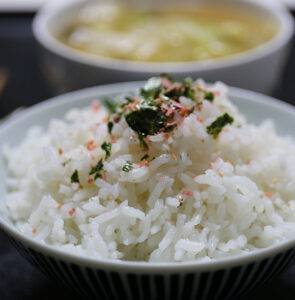 To pack rice for takeout, you need to choose a container that won't open easily and spill your rice, and it needs to maintain its temperature—because no one wants cold rice. It also shouldn't be too deep to give your clients some space to scoop the rice. The perfect transport friendly take out containers for delivering rice are deli containers, hinged containers and paper take-out boxes.
Italian Cuisine
Pasta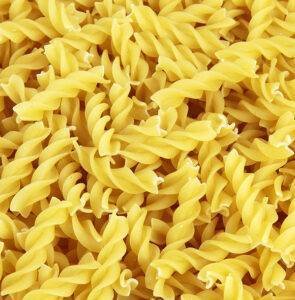 Pasta is usually a very saucy dish, which requires containers that could withhold the sauce without having it leak through. It should also prevent the pasta from drying up and, like every hot food container, maintain its temperature. The packaging of choice, in this case, are deli containers, clamshell containers, and take-out boxes. They're strong enough to hold your saucy pasta and prevent any leaking. These three containers would go well with lasagna, negresco, ravioli, and even risotto.
Pizza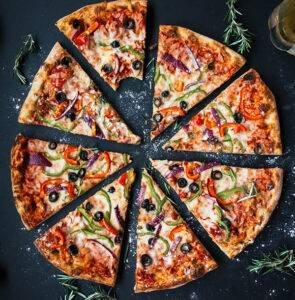 Pizza needs to be delivered in a container that holds it in place, does not ruin the toppings, and has easy access to eat. That's why corrugated pizza boxes are the perfect container for delivering pizza for full pieces or single slices.
Desserts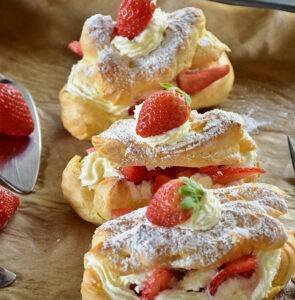 If Italian cuisine is famous for anything other than pasta and pizza, it's desserts. And to deliver the perfect Italian experience to your customer's doorstep, you need the right container. You could use ice cream cups for to-go gelato, or clamshell containers for Tiramisu and Panna Cotta.
Indian Cuisine
Curries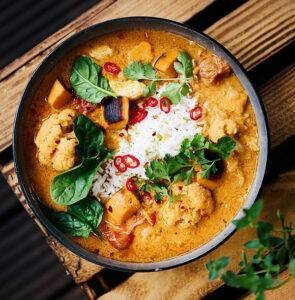 The first thing that comes to mind when you think of Indian cuisine is a curry dish. Curries are gravy-like sauces or stew-like dishes that include meat, vegetables, or cheese. You'll need a strong disposable container to preserve all the flavors and safely deliver your dish to your customer. Some great options for take-out curries are deli containers, fold-top boxes, or take-out boxes.
Bread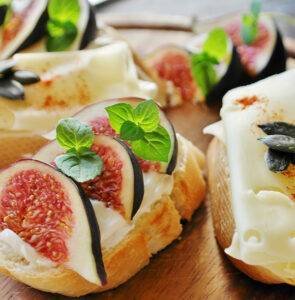 From Naan and Chapati to Poori and Bhatura, you can't have an authentic Indian meal without any of these Indian bread. To keep your baked goods fresh and mouthwatering, we suggest you opt for paper bread bags or fold-top boxes.
Middle Eastern Cuisine
Sandwiches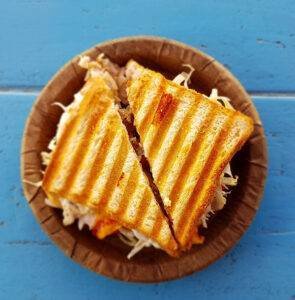 If you're serving any middle eastern sandwich, whether it's falafel, shawarma, or kebab, you'll need to stock up on paper wraps and paper sandwich bags. Paper wraps will help secure your fillings and sauces in place. After wrapping your sandwich, put it in a sandwich bag to deliver your sandwich to your customers.
Dips and Salads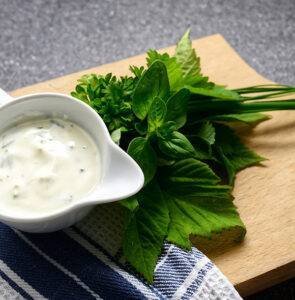 Middle eastern cuisine is famous for having a full selection and wide variety of salads and dips. Since the customers who order take-out expect to get the same quality as when dining in, you need to ensure that your salads and dips remain fresh as long as possible. For that and other foods to reason, you'll need to have salad bowls and small sample cups or ice cream cups. These containers go well with hummus, yogurt & mint dip, fattoush, and tabbouleh.
Types of Eco Friendly Take Out Containers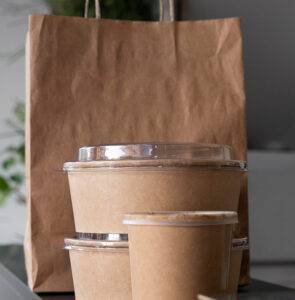 Eco friendly containers come in various types, including biodegradable, compostable, recyclable, and reusable options. Biodegradable and compostable containers are a great alternative, but to be actually sustainable, you need to make sure that you have compostable facilities in your city so your packaging could be properly disposed of after your customers finish their meals. Recyclable materials are easier to discard since many places now have recycling facilities. The final type is the reusable container, which gives the consumer a few more uses before they throw the container away.
Eco-Friendly Cutlery & Paper Bags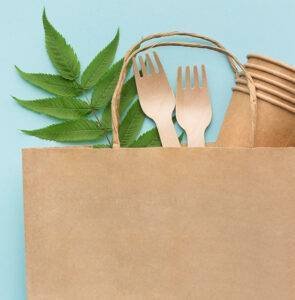 Cutlery and takeout bags are essential elements for every type of restaurant, so why not use eco-friendly alternatives? An eco-friendly alternative to cutlery is compostable PLA cutlery that would easily decompose in a backyard or a composting facility. For delivery bags, opt for recyclable kraft paper bags to hold your take-out items as they're being delivered to their destination.
FAQS
What is a Chinese to-go box called?
A Chinese to-go box is known as an oyster pail, paper pail, food box, or Chinese takeout container. This container is a folded, waxed, or plastic-coated paperboard container, originally designed to transport and hold oysters; these boxes are associated with Chinese take-out since oysters are a big part of Chinese cuisine.
What are the holes in take-out boxes for?
The holes in the microwave take-out boxes are for venting. These holes allow steam to escape and prevent food from becoming soggy.
Can you reuse take-out containers?
Unless marked as reusable, disposable foods and plastic containers are recommended for one-time use only. Most disposable food packaging is difficult to clean and sterilize and can harbor bacterial growth. That is why they shouldn't be reused with food. However, if they're in good shape, they could be used in gardening
How big is a standard takeaway container?
Standard takeaway boxes are constructed to hold around 700–800g. But because takeaway boxes come in many shapes and sizes, there are special boxes for almost any type of food.